Smarter techology for Care Commissioners
Delivering exceptional ROI, Oysta solutions streamline service delivery. Enabling care teams to keep users at home for longer, Oysta's telecare solutions optimise staff time, allowing them to focus on the most vulnerable. This provides efficiencies in both time and budget without compromising service standards.
Monitoring for fast response
Monitoring well-being within the home 24/7, IntelliCare provides management teams with live information. Accessible by the multi-service care network, this data allows fast response and proactive intervention, to save significant care costs further down the line.
Integrated telecare technology
Managed completely from end-to-end by Oysta, integrating telecare technology to a existing care service is simple. IntelliCare connects in to existing Alarm Receiving Centres, as your technology partner, Oysta will connect, test and train your teams. We take care of everything, so you don't have to worry.
The benefits of investing in Oysta Technology
Keeping people independent, healthy and living within their own home for longer, Oysta technology helps achieve a higher level of significant savings to Care Providers. Monitoring and sharing key health data 24/7 with the complete Care Network, enables proactive care and fast response to crisis. Keeping the VIP independent and happy whilst delaying costly long-term residential care for longer.
Collecting and sharing live well-being data with all of the Care Providers linked to the VIP, allows greater efficiency. Creating a proactive Care Network, less time is wasted when a care/health need is flagged. Working together for the care of the VIP, the intelligence that Oysta provides creates fast and effective response.
Creating a Cloak of Care, Oysta's IntelliCare platform connects the VIPs with Care professionals, Care Service Providers and nominated family members. Providing reliability and full, consistent resilience within the Oysta system and in the ARC, IntelliCare results in less down time, less wasted time and less wasted money.
Supporting any digital device, Oysta Technology is already ahead of the analogue to digital switchover game. Enabling a seamless transition to digital monitoring, we have done all of the hard work for you. Fully interoperable with multiple call handling systems, let Oysta manage the tech and you manage the services.
Making a difference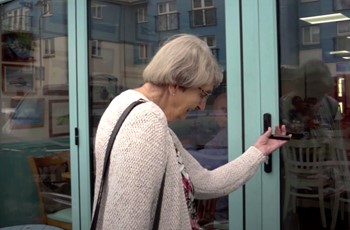 Betty was first introduced to Oysta after a stay in hospital. Unable to be discharged without some support inplace.
Helping Betty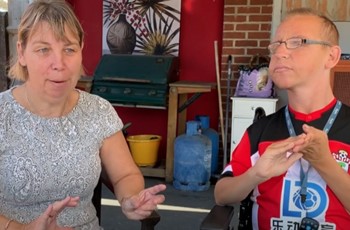 Giving Thomas and his mum Tracey confidence and peace of mind.
Helping Thomas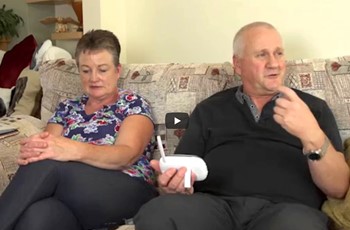 Liam is one of many people who use the Argenti equipment to remain independent and who's primary carers can be greatly supported by using it.
Helping Liam