Liam's Story
Oysta are proud to work with the Argenti Partnership and delighted to see service-user and patient outcomes improve from using our technology.
Liam's Story
Liam is one of many people who use the Argenti equipment to remain independent and who's primary carers can be greatly supported by using it.
Scroll to approx. 2.30 mins (2 mins and 30 secs) into the video to hear his parents talk about the Oysta "one-stop shop" and what it means to their lives.
PA is the lead partner in an exciting partnership with Hampshire County Council called Argenti, delivering assistive technology which helps people remain independent for longer in their own homes.
Book a FREE Demonstration
For more information on how we can help, please get in touch.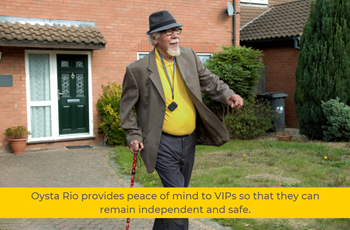 The Oysta Rio gives Vulnerable Independent People (VIPs) a discreet safety net so they feel confident to leave their home. The Oysta Rio can be carried in a pocket, on a keyring, or on a lanyard. It has an SOS button, that, when pressed will notify a chosen contact in the care circle or Alarm Receiving Centre (ARC.)
Learn more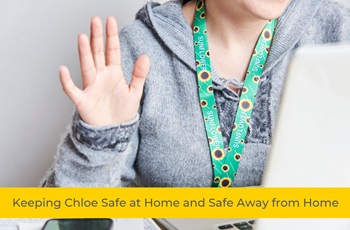 Chloe is 24 years old. She lives in Supported Living Accommodation in a flat of her own. Chloe has Learning Disabilities and suffers from seizures; both daytime and nocturnal. She is a very sociable person and enjoys going out with her friends to the local bowling alley and loves karaoke at a local pub.
Read Chloe's Story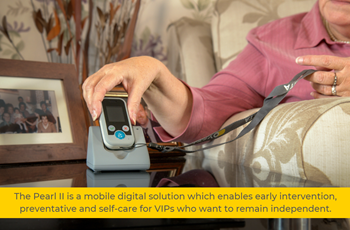 The Pearl II is a mobile digital solution which enables early intervention, prevention and self-care for VIPs who want to remain independent. The Oysta Pearl II connects to our care platform, IntelliCare™, so the care circle will be able to set safety parameters, locate VIPs and if needed, guide them home or direct help to their location.
Learn more