Mobile Telecare
Connecting people with care and assistance since 2008.
Oysta services save lives. Every day, thousands of people rely on Oysta to protect their vulnerable loved ones.
The Oysta telecare service provides safer independence for Vulnerable Independent People (VIP) of any age everywhere, not just in the home. As Oysta's telecare solutions are mobile, this means that the VIP receives the Oysta 'Cloak of Care' wherever they may be.

Helping VIPs to live active lives, Oysta solutions provide reassurance for users and peace of mind for families and carers.
Unlike other care solutions, Oysta provide a service that is not reliant on an individual's proximity to a central control box, usually located within the home. Powerful and mobile, an Oysta solution takes care of vulnerable independent living people wherever they are within the home, the garden or the community. A vulnerable person is never alone when they have an Oysta.
Providing a range of services to deliver a safer environment, Oysta technology promotes a more independent lifestyle.

Offering a selection of easy to use mobile devices that work in conjunction with a full range of sensor alarms for in and around the home, Oysta provide a number of service packages to choose from.
If your service is connected to a telecare monitoring centre, at any time of day or night our highly skilled Call Advisors will be alerted if any of the following activations occur:• The SOS button is pressed
• A Safety Zone is breached
• A Fall-Sensor Alarm is triggered
• A Reminder is missed
For any of these scenarios, the way that the technology works is the same. Our 5 point procedure for dealing with any alert triggered by a VIP is fast, proven and trusted.
• Mobile Telecare sensor raises alert
• Transmists location & alert information
• Telecare Monitoring Centre receives alert
• Trained operator decides the most appropriate course of action
• Response from carer, family member or emergency services
As part of the Oysta service, there is a choice of telecare devices and support services to choose from.

Tailored to the needs of the individual, Care Providers can pre-configure device settings, via the IntelliCare platform, to ensure that risk to VIP safety is minimised.
Oysta Pearl II
The Pearl II has been designed from direct feedback from VIPs and their care circles.
It retains many of the features of the proven and loved Pearl+. It has a new streamlined design and charging cradle to avoid fiddly wires for those with hand mobility issues.
The Oysta Pearl II connects to our care platform, IntelliCare™, so the care circle will be able to set safety parameters, locate VIPs and if needed, guide them home or direct help to their location.
Learn more
Oysta Pearl+
The Pearl+ is a compact, streamlined version of a mobile phone.
Our Pearl + provides peace of mind to VIPs that they can remain independent and safe when they are outside of the home, and their care circle stays informed (via IntelliCare) and available at a push of a button.
Learn more
OystaCare App
"I don't want another device; I have my phone!"
Some Vulnerable Independent People (VIPs) are resistant to new technology, especially when they have a mobile phone.
OystaCare bridges that gap.
Discover more about our OystaCare App
Oysta Watch
The Oysta Watch is a regular watch with a date, day and time display, except it can make/receive calls and activate an SOS if help is needed; connecting VIPs to their Alarm Receiving Centre (ARC.)
The Oysta Watch connects to our care platform, IntelliCare™, so the care circle will be able to set safety parameters, locate VIPs and if needed, guide them home or direct help to their location.
It's an ideal solution for people who would prefer their personal alarm to be discrete and within easy reach at all times.
Learn more
Oysta Lite
The Oysta Lite is ideal for VIPs who want the comfort of a telecare device but want it to be discreet.
Oysta Lite fits in a pocket or handbag or on a keyring if needed.
The Oysta Lite links into our care platform, IntelliCare™ which keeps care circle's informed.
Learn more
Book a FREE Demonstration
Book a FREE Demonstration of our Oysta devices and IntelliCare™; our care platform which keeps care circles informed. 
Making a difference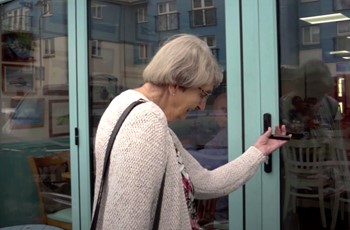 Betty was first introduced to Oysta after a stay in hospital. Unable to be discharged without some support in place.
Helping Betty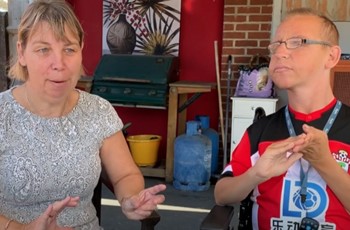 Giving Thomas and his mum Tracey confidence and peace of mind, learn how Oysta has transformed their lives.
Helping Thomas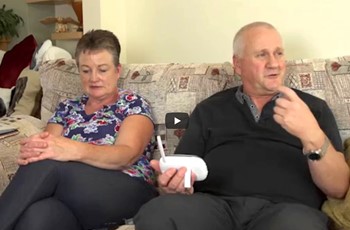 Liam is one of many people who use the Argenti equipment to remain independent and who's primary carers can be greatly supported by using it.
Helping Liam