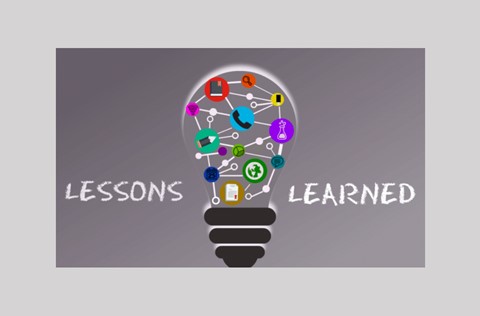 3 lessons to take forward
At the highest level, there are three lessons to achieve acceleration in service deployment
Developmental umbrella care providers are needed to be able to match a persons set of care and support needs to an integrated range of care service offerings focusing on outcomes (whether these umbrella providers be local authorities and housing associations taking the lead or, through partnership, providers such as Argenti and Prosegur). In order to embrace technology enabled care and support, as a top priority these organisations must have the capability to be developmental and empathetically and systematically redesign care delivery pathways as a matter of routine. This needs to be done with a well informed view of appropriate technology-based services, listening to service users, and working with carers, health professionals, and statutory authorities so that all desired outcomes are truly realised. These capabilities need to be at the forefront on an ongoing basis to optimise and augment the scope of care service delivery over time.
Date. 15 Oct 2020
Tags. Blog
Complete service providers are critical. CCGs, SSCs, local authorities, and housing associations are rightfully focused on providing health and social care, and cannot be expected to create services from disparate bits of devices, equipment, platform, or other digital assets. The TECS industry needs to focus on providing (and partnering to provide) end-to-end services that reflect users real needs and bring together devices, equipment, software, and people into complete services for care providers to deploy. This is Oysta's specialism in Mobile Telecare. Anything less risks hugely costly procurement issues and redundant equipment.
Flexibility is king – requiring interoperability. Since umbrella care providers need to offer users an integrated range of complete service offerings, individual services must be able to work alongside others (and be easily interoperable at a technical level) and service providers must be willing to customise their service, equipment, and software to the umbrella provider's needs. Oysta's software platform controls its service so the exact settings can be configured over the mobile network for each individual user and their device – in a matter of minutes. It has been built with open APIs so current and future partners can easily integrate at low cost. In principle, Oysta can translate information from any physical event / digital monitoring device and enable it to be used by care services. The same platform can therefore enable niche Mobile Telehealth services at very low cost: health management, vital signs monitoring, audio/visual consultation, and more. Fully flexible for now and the future.