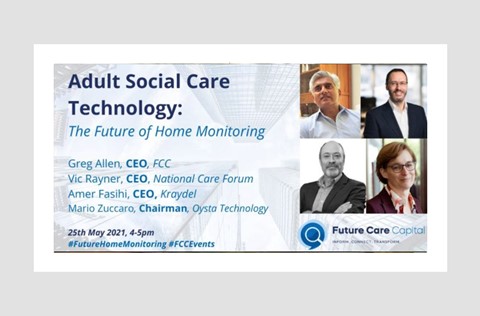 The future of home monitoring: May 25th 4pm-5pm

Joining an impressive line-up, Mario Zuccaro will be on the Panel for this online event on 25th May 2021, 4pm-5pm.
Date. 24 May 2021
Tags. News
Discussing the future of home monitoring, it promises to be an interesting and an eye-opening two hours. Learn how telecare and technological innovation is changing the way we care for vulnerable people within their own homes. and what the future will hold for social care as we move forwards.