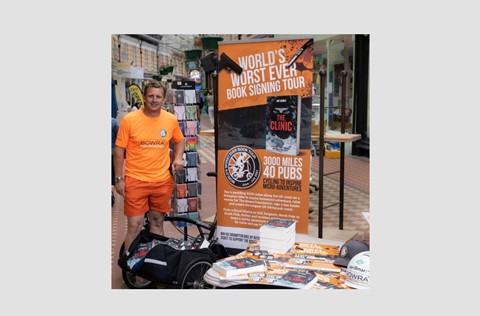 Oysta helps Ray to get on his bike for epic UK book tour
Ray Carole, author of 'The Clinic' will be taking on an epic journey cycling across the UK to promote his new book and raise money for Bowra Foundation. Using his trusty Brompton Bike – preferred by commuters, not long-distance cyclists – Ray will be testing his resilience to complete #theworldsworstbooktour.
Date. 24 Jun 2021
Tags. News
Able to play a part in the roll out of this adventure, Oysta have been working with Solace Global to integrate their tracking technology with Oysta devices, to enable supporters to track Ray's progress around the UK.
If you would like to be involved and keep up to speed with Ray's journey, you need to download the dedicated Solace Tracking app via the app store, or track Ray online here: https://bit.ly/3gPdCNl