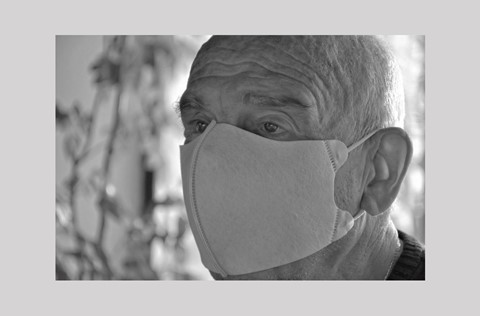 Proactivity and choice: Telecare implementation before COVID-19 crisis peaks again
By Mario Zuccaro
Being independent is important to us all. Providing a feeling of purpose and self-worth, independence gives us our sense of self. For many older and vulnerable people, independence means being able to choose how they receive care and support. For the majority, it is the ability to stay in their own homes rather than moving to a care home.
Date. 5 Oct 2020
Tags. News
Over the past six months, Oysta has been enabling hundreds of vulnerable independent people (VIP) to return from hospital and/or safely remain at home while the UK went onto lockdown. For many people, this was the first time that they had experienced the benefits of mobile telecare technology and the first time that their local authority or social care provider had to rely on telecare to fulfil their duty of care to the vulnerable in the community. Our intervention worked out very well. People were supported and their well-being monitored, all within the familiarity of their own home; supporting mental health and giving family care providers peace of mind, even when temporarily separated from their loved ones.
We received positive feedback from the Local Authorities that we worked with (a case study of which can be found here) and from the service users themselves who told us that they felt safer knowing that help was at hand should they need it. They felt that they weren't alone. As we all continue to work our way through the challenges of COVID-19, we want to give more vulnerable people the choice of independence during the high-risk winter months, we want to speak with more local authorities and social care providers to show them the benefits to both the individual and the vital insights that our IntelliCare platform can provide care management teams for each VIP that is under the Cloak of Care.
In the same way as the UK is proactively trying to deal with COVID-19, we want to engage now with the organisations responsible for providing care, so that we have everything in place should the infection rate return to levels that we saw in March. Proactivity to prevent crisis is the key benefit of IntelliCare, it is also the strategy that we need to be employing within the social care sector now to enable us to be ahead of the game should our VIPs have to isolate again in the near future.
If you would like to work with us, or to discuss our telecare service solutions further, please contact us today.