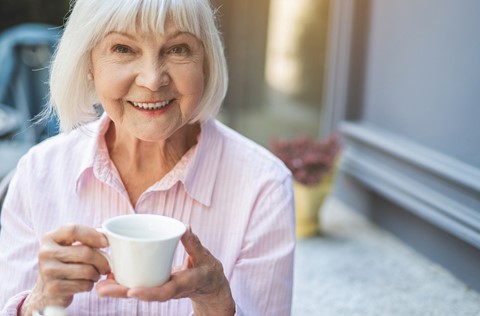 How telecare works to boost the confidence & independence of the vulnerable leaving shielding
From 1st August the government will pause shielding unless the transmission of COVID-19 in the community starts to rise significantly. Able to go out to more places, see more people, go back to work and school and to receive visitors to supported housing and care homes, the daily lives of over 2 million people in the UK will be changing significantly once again.
Date. 3 Aug 2020
Tags. News
Feelings of fear, apprehension and anxiety are to be expected as those who have been protected for so long, plan to join the outside world again. Providing digital telecare solutions to the NHS and social care providers to help support hundreds of vulnerable independent people (VIP) during the height of the COVID-19 pandemic, Oysta Technology can show the benefits of telecare technology now that the situation is changing. Mario Zuccaro, CEO of Oysta Technology emphasises that care for our vulnerable friends, family and loved ones does not diminish or become any less important, now that we appear to be coming out of the worst of the pandemic:
"Telecare technology is a lifeline for many people who choose to remain at home for their care. Helping Local Authorities and their social care providers ensure the physical safety and well-being of their vulnerable communities, telecare solutions also give users significant mental health support. Particularly relevant now, digital telecare technology eases anxiety and increases confidence to be independent, and to support individuals both inside the home and outside in the community. In our many years of experience we understand that total well-being is achieved by a mixture of feeling supported and safe, as well as being tangibly supported. Knowing that wherever you are, you have a means for instant, reliable contact with a person who can assist, is a huge relief for people nervous about venturing out again. After enabling so many vulnerable people to join our network of care within their homes as we went into lockdown, we are looking forward to helping everyone to get back out doors and into a more normal way of life, now that restrictions are being eased."
Providing digital telecare solutions across the UK and Europe, Oysta solutions ensure that should a VIP experience a physical accident, or is in need of support and reassurance while out and about on their own, that they can get it. Being a digital solution means that the VIP is not restricted to the vicinity of a control box in the home. They are free to venture outside, within the community – anywhere and still be under the Oysta Cloak of Care that connects the VIP to their care network their chosen family and friends and a 24/7 response team.