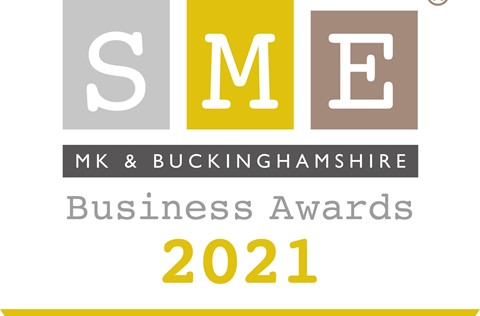 What a night!
Oysta present the Business Innovation Award at last nights SME Milton Keynes and Buckinghamshire's Awards ceremony.
Date. 10 Sep 2021
Tags. News
Joining businesses from across Milton Keynes & Buckinghamshire, Oysta had the pleasure of presenting the Business Innovation Award to Gold Award winners Red Giraffe and Silver Award winners Careberry Software. Celebrating creative thinking, innovation and business flair, it was an evening to remember. Congratulations to everyone that entered this competitive awards category - we saw some fabulous examples of grit and determination when it comes to growing a business through a pandemic. We look forward to seeing your success in the coming months.
Our own Philip Bridges was there presenting the awards with some of the Oysta team on hand, together with our guests for the evening.