Smarter Technology for Ocupational Therapists
Preserving dignity and helping keep quality of life, Oysta solutions enable quality 24/7 care, whilst the VIP remains in their own home. Utilising Oysta's telecare personal solutions and sensors for the home, data is gathered and collated via the intelligent IntelliCare care platform.
A more intelligent care service
An invaluable management tool, care providing teams can understand quickly what the issues are, or will be, based on trends and metrics collated by IntelliCare, for each VIP in their care. Enabling better use of care resource, staff time and care budget, IntelliCare supports a more intelligent care service.
Oysta telecare solutions for everyone
Oysta's telecare solutions are designed in consultation with VIPs and are proven to be quickly adopted. Offering a rage of devices, to satisfy a range of needs, there is an Oysta telecare solution for everyone. Mobile and requiring no installation, Oysta telecare solutions arrive ready to use. With no disruption to the VIPs home and no complicated technology to understand, VIPs can use the device straight away, with IntelliCare collating crucial care data immediately.
The benefits of investing in Oysta Technology
Oysta devices protect VIP's wherever they go. At home, down the shops or travelling. The VIP is free to leave home and to stay independent, without compromising accurate location identification and swift assistance if needed.   
Giving Occupational Therapists the tools and the insight to be able to provide a quality care service at a fraction of the cost per client (when compared to full-time nursing home care), Oysta Technology enables care budgets to stretch further. 
Supporting VIPs to live a safe, independent life, Oysta Technology provides 24/7 well-being monitoring, alerting the VIPs entire care network, via IntelliCare, to any issue or potential problem. Optimising the time of care staff, live information enables senior team members to bring their focus back to more vulnerable clients.
Live data collected by Oysta's telecare solutions, then collated by IntelliCare, provides a clear view of VIP well-being. Flagging trends and changes in behaviour, care providing teams can intervene earlier, preventing potential health deterioration. Reducing instances of emergency callouts, long-term hospital stays, and emergency moves to residential care, Oysta enables proactive care that maximises care budgets.
Sharing live information between a multi-disciplined care network, IntelliCare drives person focused care. Well-being data is accessible to everyone within a VIPs care network, enabling fast and targeted response to any alerts. Providing better outcomes for the VIP and more efficient partnership working between care service teams.
Supporting all digital devices, Oysta Technology is already ahead of the analogue to digital switch over. game. Enabling a seamless transition to digital working, we have done all of the hard work for you. Fully interoperable with multiple call handling systems, let Oysta manage the tech and you manage the services.
Making a difference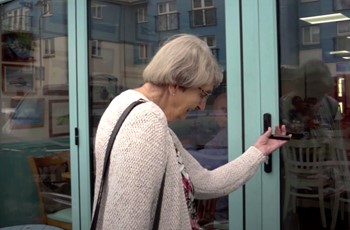 Betty was first introduced to Oysta after a stay in hospital. Unable to be discharged without some support inplace.
Helping Betty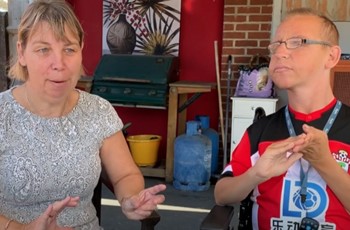 Giving Thomas and his mum Tracey confidence and peace of mind.
Helping Thomas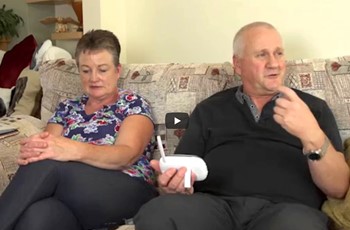 Liam is one of many people who use the Argenti equipment to remain independent and who's primary carers can be greatly supported by using it.
Helping Liam