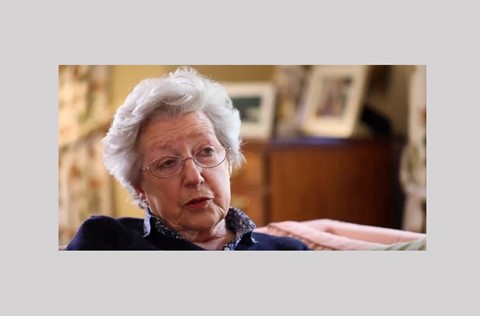 Oysta supports Carer and husband with Alzheimer's disease
Another great example of Oysta being used to support both the individual with a long term condition and also their caregiver.
Sarah and Robbie live in a beautiful countryside village with their dog Tarka. Robbie developed Alzheimer's disease and Sarah became his carer whilst trying to maintain relatively normal and independent lives for as long as possible.
Sarah begins saying: "As his disease progressed and Robbie still wanted to go for walks with his dog, Tarka. I made sure that he always had the Oysta in his pocket and it meant that he could continue to be independent and go for walks, without having me as a minder – and he really enjoyed doing that. "
Date. 6 Jun 2020
Tags. News Personal stories
Sarah explains that unless she asked Robbie where he was going for a walk she wouldn't know where to look in a 4 mile radius around their village. Sarah also notes that as the disease progressed, Robbie didn't always like saying where he was going, or indeed go in the direction that he said he was going to go in – meaning that Sarah become more anxious in case Robbie became more confused.
This lead to a particularly scary incident in winter 2017 when Robbie did go for a walk but hadn't returned as planned: "I contacted Oysta and they amazingly knew exactly where he was and he was in totally the opposite direction to where he said he was going. To my horror they told me that he was much further away and on a very busy main road, about 4 miles away from home."
As well as the safety and reassurance that Oysta brought to Robbie and Sarah it also meant that Sarah could continue to live a relatively normal life, doing the jobs and activities that she needed to do, without wondering whether she shold constantly go and check up on Robbie "for my peace of mind, it was vital."
Sarah would "highly recommend Oysta to anybody who is in a similar situation to myself, whose a carer for someone with Alzheimer's, Dementia or related disease – it's been a saviour for me!"
Oysta supports carer and husband with Alzheimer's disease