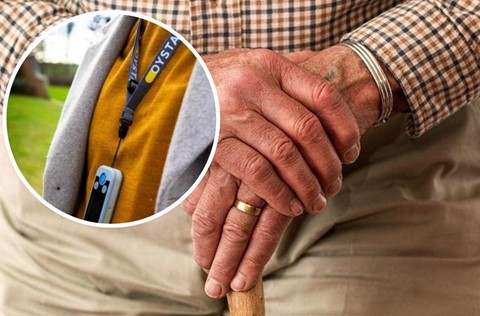 'Miracle man' continues day-to-day life with Alzheimer's - thanks to new technology and Andover Mind
A MAN who suffered from a stroke and meningitis hasn't let Alzheimer's slow his stride, thanks to new technology and an Andover charity.
Date. 22 Sep 2022
Known as the 'miracle man', former director Hugo, 78, from Hampshire defied medics' warning he wouldn't walk again after waking up from his month-long coma after suffering a haemorrhagic stroke, followed by bacterial meningitis. 
In 2021, after noticing some changes in Hugo's behaviour, his wife Louisa organised a brain scan which sadly confirmed that Hugo had a mixture of dementia, including Alzheimer's and vascular dementia.