Oysta Lite
The Oysta Lite is a small, easy to use, one-button telecare device with sophisticated location finding and secure, reliable communication for safety anywhere, anytime.
How does the Oysta Lite technology work?
If lost, distressed or in need of help, the VIP can easily start an SOS call. As the Oysta Lite is a mobile solution, the VIP will be located, wherever they are.
Telecare service providers can regularly check in with the wearer, be alerted of the VIP's location, and communicate over a built-in speakerphone.
The Oysta Lite is designed for vulnerable people who desire: freedom and independence protection at home, at the shops, in the park a no-fuss way to get assistance discreet look – no-one will know to give reassurance to loved ones & carers
A small versatile solution
Carried in a pocket, on a keyring, or on a lanyard, the Oysta Lite is a small versatile solution. Ready to use as soon as it it turned on, the Oysta Lite arrives with an easy-to-use charging cradle
"I didn't know this system existed. It will give me confidence to go out with my family and give the carers a tool which could save lives!"
Sarah - Service User
IntelliCare
IntelliCare puts measures in place to limit riskand to summon assistance if necessary. Enabling families, carers and social care professionals to trace or locate a VIP when there is a real concern they could go missing, IntelliCare provides everyone within the VIPs care network with the means to locate the missing person quickly and safely.
Learn more
Making a difference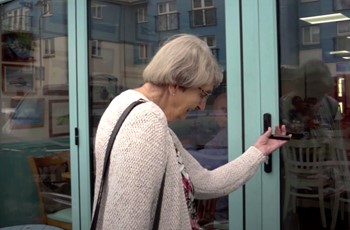 Betty was first introduced to Oysta after a stay in hospital. Unable to be discharged without some support inplace.
Helping Betty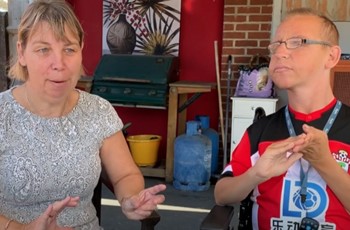 Giving Thomas and his mum Tracey confidence and peace of mind.
Helping Thomas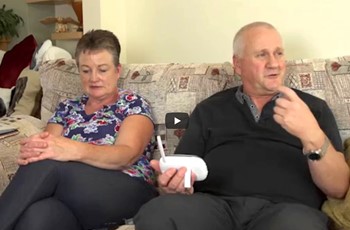 Liam is one of many people who use the Argenti equipment to remain independent and who's primary carers can be greatly supported by using it.
Helping Liam
Easy to set up
Ready to use as soon as it is turned on, the Oysta Lite arrives with an easy-to-use charging cradle to ensure that the Oysta Lite is always operational.

Once the Oysta Lite is activated, the VIP is immediately protected under the 24/7 Oysta Cloak of Care.