Oysta Pearl+
Keeping you connected your care network 24/7, the Pearl+ enables you to continue to enjoy your independence with confidence.
How does the Pearl+ technology work?
Unlike traditional telecare solutions that are limited to the proximity of you and your device to your home, Oysta provide a mobile solution. This means that whether you are at the shops, on holiday, or just pottering around the garden, Oysta's Pearl+ will be on hand ready to provide support and assistance should it be required.
The Oysta Pearl+ is designed for vulnerable people who: desire greater freedom and independence want protection inside and outside their home need a simple way to call for assistance prefer to use a wearable rather than 'button and box' wish to give reassurance to loved ones and carers
Small compact and easy to handle
The Oysta Pearl+ is device that fits nicely in the hand. Worn as a pendant around the neck, clipped to a belt or put in the pocket, the Oysta Pearl+ has a screen showing clear easy to read prompts and large easy to press buttons.
Oysta Pearl+
Key Features
In times of distress, pressing the SOS button will connect the Oysta Pearl+ to the chosen Control Room or contact, opening a two-way voice call.
The Pearl+ has a built in 3-axis accelerometer to sense falls. Upon activation, an alert will be sent out, opening an audio call, so you can speak with a real person.
Indication on when the Pearl+ is switched on/off, charging or low battery levels, moving or not moving. Should any anomaly occur, your Care Network will be alerted, so they can check you are OK.
The Oysta service allows regular updates with no intervention needed by you. If you raise an alert, your location information is sent to the Care Network and assistance will be activated.
Messages can be pre-set, flashing up on the Pearl+ display screen to remind you of events / tasks during the day.
Once the Pearl+ is charged, the device should remain with power for up to 4 days depending on settings and usage.
"I didn't know this system existed. It will give me confidence to go out with my family and give the carers a tool which could save lives!"
Sarah - Service User
Making a difference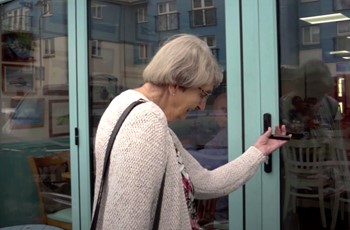 Betty was first introduced to Oysta after a stay in hospital. Unable to be discharged without some support inplace.
Helping Betty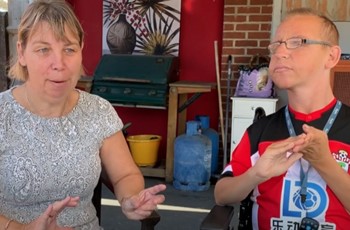 Giving Thomas and his mum Tracey confidence and peace of mind.
Helping Thomas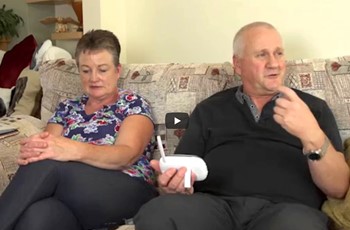 Liam is one of many people who use the Argenti equipment to remain independent and who's primary carers can be greatly supported by using it.
Helping Liam
Easy to set up
The Pearl+ is ready to use as soon as it is out of
the box. You or the VIP simply turns the device on and
confirms their details with the 24/7 care team.