Oysta Pearl II
Supported by Oysta's powerful IntelliCare care platform, the Pearl II enables early intervention, preventative and self-care for vulnerable independent people (VIP) living on their own.
A mobile solution
A mobile digital solution, the reach of an Oysta Pearl II is not reliant on proximity to a control box or landline. Combining the power and flexibility of GPS, WIFI mapping & location technology within a simple handheld device, the Oysta Pearl II can locate a VIP wherever they may be, enabling fast assistance.
The Oysta Pearl II is designed for vulnerable people who: desire greater freedom and independence want protection inside and outside their home need a simple way to call for assistance prefer to use a wearable rather than 'button and box' wish to give reassurance to loved ones and carers
Compact but easy to hold the Oysta Pearl II has a large clear screen with three buttons that are easy to see and use. Intuitive in its design, the Pearl II is quickly adopted by the VIP.
When help is needed the VIP presses the SOS button to connect with 24/7 assistance. In the case of a fall, an alert will be automatically generated, and contact made via loudspeaker.
Oysta Pearl II
Key Features
In times of distress, pressing the SOS button will connect the Oysta Pearl II to the chosen Control Room or contact, opening a two-way voice call.
The Oysta Pearl II has a built in 3-axis accelerometer to sense falls. Upon activation, an alert will be sent out, opening an audio call.
The Safety Zone feature enables safe geographical areas to be set.
Monitoring movement in/out of zones at set times, an alert will be
raised in the event of any activity outside of the boundaries.
Indication on when the Oysta Pearl II is switched on/off, charging or low battery levels, moving or not moving.
The Oysta service allows regular updates with no intervention by
the VIP. If an alert is raised, location information is sent to the care network.


Messages can be pre-set, flashing up on the Oysta Pearl II display screen to remind the VIP to take medication / attend appointments.
"I didn't know this system existed. It will give me confidence to go out with my family and give the carers a tool which could save lives!"
Sarah - Service User
Making a difference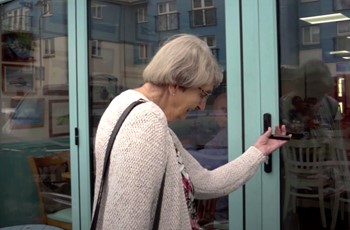 Betty was first introduced to Oysta after a stay in hospital. Unable to be discharged without some support inplace.
Helping Betty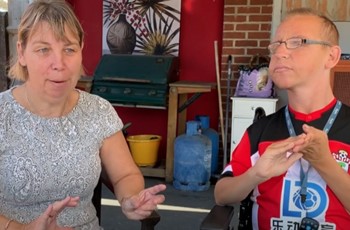 Giving Thomas and his mum Tracey confidence and peace of mind.
Helping Thomas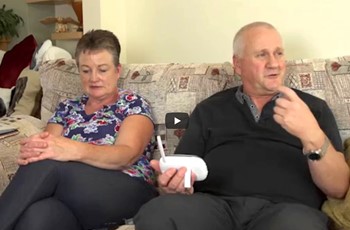 Liam is one of many people who use the Argenti equipment to remain independent and who's primary carers can be greatly supported by using it.
Helping Liam
Easy to set up
The Pearl II is ready to use as soon as it is out of the box. The VIP simply turns the device on and confirms their details with the 24/7 care team.
Care providers can configure the Oysta Pearl II to match VIP need, via the IntelliCare platform.


Oysta Pearl II Specifications
Size
84mm x W 45mm x D 17mm
Weight 65g
Features
IP Rating 44
Speaker Yes
Microphone
Tech
Signal 2G/3G/4G
GSM Freq. Quad-band 850/900/1800/1900 MHz
GPS GPS/AGPS/LBS/Wifi
Battery Li-Polymer 850mHA
Operating temp -20C - +55C
Display 250mm x 278mm
Sensors Accelerometer